Wolfspitz puppies, keeshond for sale
Keeshond, wolfspitz puppies for sale
Our kennel is registered in the FCI - RKF system and is engaged in pedigree professional breeding of Keeshond (Wolfspitz) dogs. We have something to be proud of, we have several litters of excellent pedigree graduates and continue our further breeding work.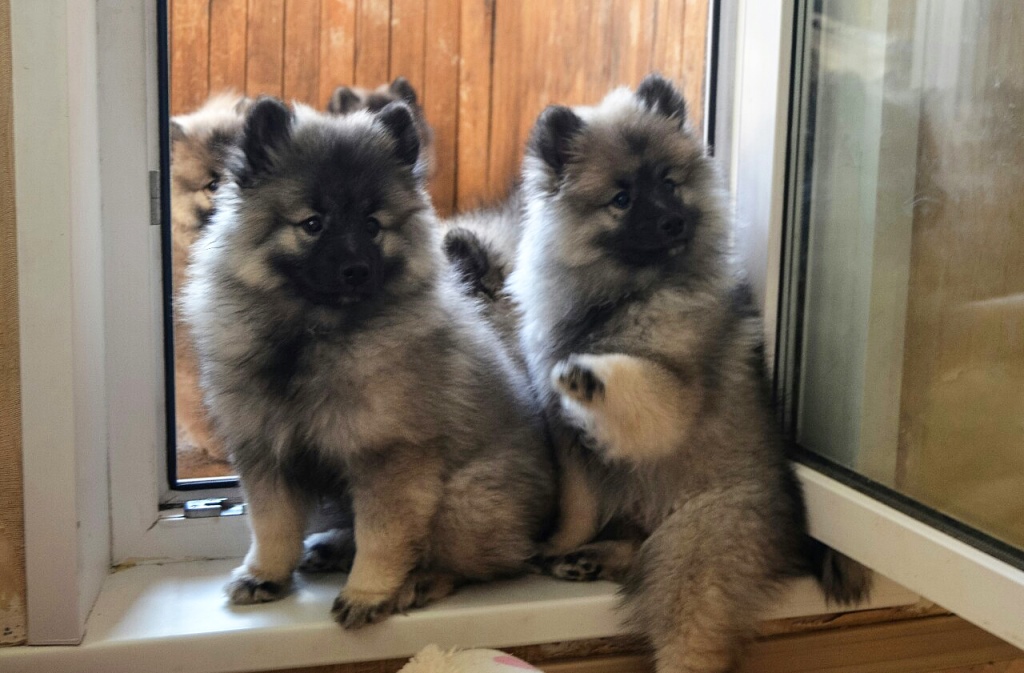 Our Keeshond puppies have documents of the Russian Kennel Federation, titled beautiful ancestors from famous kennels in Russia, Finland, Great Britain, Sweden, USA, etc. We sell only healthy puppies, branded and vaccinated, we guarantee comprehensive help and support in raising. A prerequisite is the conclusion of the Sale and Purchase Agreement.
In their pedigree, many of our wolfspitz puppies have the magnificent Severnaya Orkhideya First Olympic Gold "Phil", which transmits to the vast majority of its offspring large growth, excellent bones, a wide voluminous chest, long hair with a thick undercoat, free movement, a beautiful head and a pleasant expression of the muzzle.
Our Keeshonda (Wolfspitz) puppies in the Olympic Spirit kennel, born in the litter of Severnaya Orkhideya First Olympic Gold "Phil" and Grazia Сeleste Citadel Dushi "Defi" on October 16, 2019, at the age of 40 days.
Our Keeshond puppies have not only breed appearance and character, but also the prospect of an exhibition career. What you can be convinced of by looking at the news of the site exhibition success of the descendants of our procreator Severnaya Orkhideya First Olympic Gold "Phil".
You can buy a Spitz puppy from us only in Novosibirsk Russia, because we are geographically located here. But we are ready to organize careful delivery of the puppy to any place in the world.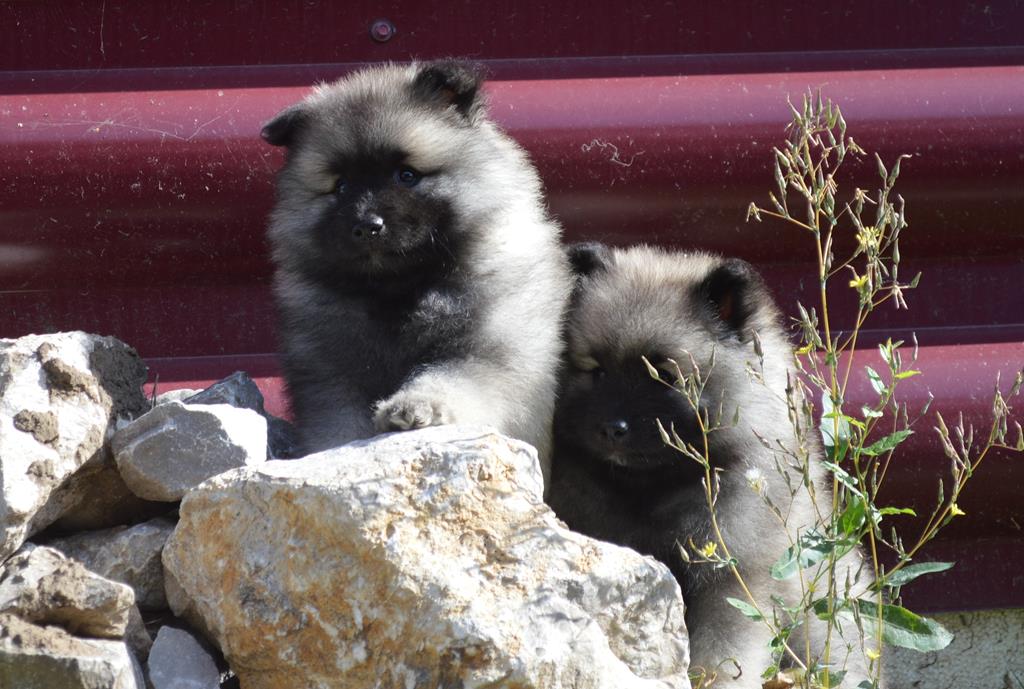 Of course, it is theoretically possible to buy a Keeshonda inexpensively - there are enough people to breed for the sake of income. But as a rule, the price corresponds to the quality! You won't be able to buy a puppy from us cheaply, but we also don't have an overpriced one. We do not aim to breed dogs for profit, we are interested in a healthy and pedigree generation of offspring that will remain after our dogs. We love this wonderful breed and want to preserve and increase its best qualities, therefore we do not knit our dogs with whoever we have to, but we take into account heredity, we try to consolidate the advantages and eliminate the shortcomings. By investing a huge amount of time and financial investment in each mating and each individual puppy, we set reasonable prices for puppies that cover our costs.
We are interested in using our breeding puppies in further breeding work, therefore we are ready to discuss flexible terms of sale (including co-ownership). Write or call us, we are always open to dialogue.
You can also send us your message about your desire to buy a Keeshonda, Wolfspitz in the future via the Feedback Form and we will definitely contact you. We will also provide any other information that interests you about our dogs and the breed in general.

Join our mailing list